MMExtension
GrayFace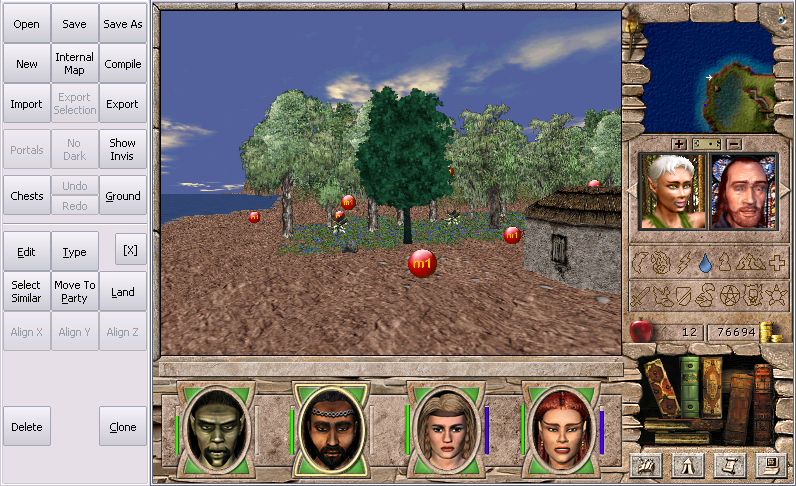 MMExtension is a rich modding environment for MM6-8. It features a level editor, uses Lua scripting language, lets you use all commands of internal M&M scripts language (
evt
commands) and lets you do a lot of other things. In future it can be extended with commands modders need. Note that on first two launches there is a long delay due to Data\Tables generation.
Download MMExtension v2.2
Download MMExtension DLLs source code (of older version 2.1)
Download MMEditor v2.1
Fully-featured level editor.
(MMEditorDlg.dll source code, Delphi 2006)
Download Solo Game script for MM7/MM8
A very basic solo game support script for MM6/MM7. Unpack this script into game folder, run the game, press Ctrl+F1, write "vars.PartySize = 1" and press Ctrl+Enter. This will make you play solo. To play with 2 or 3 persons write "vars.PartySize = 2" or "vars.PartySize = 3" correspondingly.
Download decompiled scripts of all games
See the Reference Manual for more info on how to use them. In any case, they're a great example of Evt commands usage.
Discussion
A topic for MMExtension discussion.
Below is a small Help for MMExtension. Make sure you look at example quests. You can find more examples in the discussion thread (linked just above).
Reference manual also comes with MMExtension. This is the online version of it.
If you are browsing from mobile, open it in FireFox, because mobile Chrome has issues with such big documents.